seksanya cinta part 2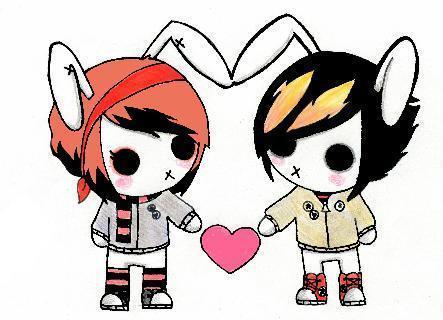 "apa ibu?ibu nak kahwin lagi?tapi dengan siapa?"Tanya dayana kepaada ibunya,puan damiyah.sungguh dia tidak percaya ibunya membuat keputusan untuk bernikah sekali lagi selepas tujuh tahun diceraikan oleh ayahnya.
"betul sayang.ibu akan nikah dengan seorang usahawan yang duda."terang puan damiyah.
"tapi kenapa ibu nak kahwin lagi?"Tanya dayana lagi.
"ibu sudah jatuh hati pada dia..ahh..cute tahu bapa tiri kamu tu.."seloroh puan damiyah sambil ketawa.
"ehem.."dayana berdehem sambil memegang anak tekaknya. "opss..bakal..bapa tiri okey.."dayana membetulkan kesalahan kata-kata ibunya itu.dia turut ketawa. "kalau ibu dah saling suka kat pak cik tu..ana boleh cakap apa lagikan.."kata dayana sambil tersenyum.sebenarnya dia tidak kisah jika ibunya mahu bernikah lagi kerana ibunya pasti kesunyian selama tujuh tahun ditinggalkan ayah tapi risau juga jika dia didera seperti didalam senetron bawang merah bawang putih.segera dia melupakan hal itu asalkan ibunya bahagia.
"ibu dan pak cik sudah merancang untuk makan malam bersama esok."kata puan damiyah.dayana hanya menggangguk dan meneruskan tumpuannya kearah kaca televisyen yang memaparkan filem the fast and the fouther. "tapi.."puan damiyah masih mahu menyambung kata-katanya tadi. "kamu ikut sekali ya.."sambung puan damiyah lagi.
"hah?!ana ikut sekali?!"terkejut sungguh dayana 'tidak mungkin secepat ini mereka merancang?seperti tahu-tahu sahaja aku mengizinkan ibu kahwin lagi.'dayana mengomel didalam hati.
"ya sayang.anak pak cik itu pun ada sekali."kata puan damiyah.dayana mengeluh."marilah.takkan ibu nak batalkan temu janji ni.please dear."rayu puan damiyah.akhirnya dayana terpaksa akur jika ditolak kasihan pula melihat ibunya.
"thank you sayang."ucap puan damiyah sambil mengucup dahi dayana.
"ada berapa orang anak pak cik tu?"Tanya dayana.
"tak silap ibu dua orang.dua-dua lelaki tapi ibu Cuma pernah jumpa anak sulungnya,kamil.baik budaknya,sopan pula."kata puan damiyah sambil tersengih-sengih megimpikan kebahagiaan dalam rumah tangga yang bakal dikecapinya.
Dayana menjongketkan sebelah keningnya sambil mempamerkan muka pelik memandang ibunya. 'angau betullah orang bercinta ni..'bisik hati dayana.dayana hanya membiarkan sahaja ibunya berangan. 'tak apa.sekali sekala.'kata hatinya lagi.
Kalau diikutkan memang puan damiyah boleh menjaganya kerana dayana seorang sahaja anak puan damiyah tambahan pula puan damiyah adalah seorang usahawan kosmetik.tapi kesepian selama tujuh tahun ditinggalkan suaminya menyebabkan puan damiyah mencari teman hidup baru dan ayah kepada dayana.
Dayana mengangkat punggung dari sofa empuk diruang tamu dan terus melangkah ke halaman
rumah.dayana memilih buaian besi untuk dijadikan tempatnya melayan perasaan.matanya menjeling kearah rumah yang berada dihadapan rumahnya.memang tepat jangkaannya bahawa rumah itu adalah milik keluarga saiful.sedang dia asyik memandang rumah itu tiba-tiba satu lembaga muncul menyergah dirinya.
"aaaa!!!"jerit dayana sambil dengan pantas kedua tangan menutup mata miliknya.takut melihat rupa lembaga yang menyergahnya sebentar tadi.tiba-tiba suara seorang lelaki muncul sambil ketawa berdekah-dekah.dayana terpana seperti pernah dengar suara 'hantu' ni tapi siapa ya?perlahan-lahan dayana menurunkan tangannya. "saiful!!"jerit dayana.
"hahahaha!!"dengan sepuas tenaganya saiful mentertawakan dayana.
"awak!terkejut saya tahu tak!"marah dayana.mukanya mula memerah menahan malu.dayana merenung tajam kearah saiful yang masih belum puas mentetawakannya.
"hahaha..okey..okey..tak ketawa lagi..tak ketawa lagi.."pujuk saiful apabila tawanya mulai reda.melihatkan muka dayana yang kemerahan saiful berkata lagi. "itulah awak.saya beri salam tak jawab bila saya sergah sedar pula awak."dayana cuba mengawal rasa terkejutnya sebentar tadi yang masih bersisa.
"awak ni..kalau saya ada penyakit jantung dah lama saya rebah."kata dayana cuba berseloroh.
"apa yang menarik sangat rumah saya tu sampai macam tu sekali awak tenung?saya yang handsome lagi kacak ni awak tak nak pandang."kata-kata saiful yang berbaur perasan itu menyebabkan satu jelingan penuh maut diterimanya.jelingan dayana itu hanya disambut oleh gelakkan dari saiful.
"wah..bahaya sungguh jelingan awak tu ya tapi disebabkan mata awak yang membuat jelingan tu maka saya anggap tu jelingan manjalah.hahaha.."sakat saiful tapi dayana hanya menggelengkan kepalanya.
"pandailah tu."kata dayana.
"ya..baru awak tahu ke yang saya sebenarnya pandai?"saiful masih lagi menyakat.
"abang saiful!!"jerit seorang kanak-kanak dari rumah saiful.
"ya!kejap!"jerit saiful kembali.sekembalinya dia menoleh kearah dayana semula dilihatnya dayana menerkup telinga dengan kedua belah tangannya.
"ehh?hehehe…"saiful pelik dengan aksi dayana.
"tak ada kuat lagi ke volume awak tu?"sindir dayana.
"hahaha..kuat ya?okeylah.saya nak balik rumah 'orang rumah' dah panggil balik.hahaha.."seloroh saiful.orang rumah yang dimaksudkannya ialah adik sedaranya.sebelum saiful melangkah sempat dia berbisik ke telinga dayana.
"hah?"dayana memegang hujung rambutnya. 'cantik ke?'fikir dayana sendirian.
Labels: seksanya cinta